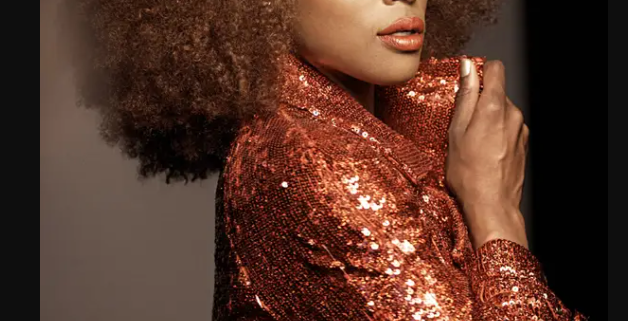 Issa Rae is the very definition of #blackgirlmagic and the woman that everyone wishes was their bestie. Since she burst on the scene as the awkward and lovable main character in Aw Insecure who goes by the same name, Issa has captured the hearts of many. What she has in personality, she also has in boss points because Issa is a multi-disciplinary creative who writes, produces, acts and everything in-between. 
Issa knows what it is to be a trailblazer, not only was she one of the first black women to create and star in her own TV series, but she went on to open her own production company which ensured that other black female filmmakers would continue to have their stories told (as she says 'I'm rootin' for everybody black' .) If you're looking to learn some entrepreneurship lessons, look no further than Issa's pearls of wisdom.
Try, Try (and Try Again)
Looking at Issa's success it may be easy to think that she had a pretty smooth rise to fame but Issa's career was full of dead ends and non-starters just like everyone else. According to Issa, her most successful web series was my third web series. After putting out two web series, Issa remained steadfast in her mission and continued to hone her craft before striking gold with"The Misadventures of Awkward Black Girl" which was the blueprint for Insecure. If at first you don't succeed, keep on trying until you get it right. If it's good enough for Issa, it's good enough for us! 
Use Your Platform To Uplift Others
Speaking to Bloomberg Business, Issa Rae explained that she wanted her media company to serve as a ray of light to other creatives of colour. "I want Hoorae Media to raise the profile of other artists of color. It's more about using the platform to build other mini-businesses and collaborations. Hoorae Media consists of Raedio, a music label and audio company that works with artists and songwriters. We have ColorCreative, a management company dedicated to boosting and shaping the careers of writers and multi-hyphenates. And of course Hoorae Film & TV, which serves as the production company."
Stay True To Yourself
Always candid about the ups and downs of her career, Issa shared a time when she lost a studio deal because she didn't stay true to her mission and her voice. She teaches us to be confident in ourselves at all times and despite the situation, to remain authentic and remember that our originality is what makes us standout.
Use Digital To Your Advantage
In creating her web series, digital tools and specifically social media played a huge role in Rae's creative output. Till today, she recognises the importance of YouTube and Facebook in both helping her work get seen by a wider audience, and in helping her discover her voice as a creator. Like Issa, make use of the tools you have at hand. Living in the age of digital, we have an incredible advantage to be content creators, advertisers and marketers right from the comfort of our homes.
You Are You And That Is Your Power
Speaking to Backstage magazine, Issa spoke about the day she realised that exactly who she was was all she ever needed to be. Asked how upstart creatives can best find and strengthen their voice, Rae recalls her own experience to offer some advice: "I had a realization driving one day where I was like, 'Oh, shit, I'm me. And there's nobody else like me.' Yes, we have things in common, but no one thinks or has the same experiences or has been through what I've been through, and that's what I need to mine, that's my currency at the end of the day."
https://nileharvest.us/wp-content/uploads/2021/04/COURTESY-OF-COVER-GIRL-issa-rae-4.png
880
628
super-admin
https://nileharvest.us/wp-content/uploads/2020/11/logo.png
super-admin
2021-04-25 10:24:23
2021-04-25 10:24:23
5 Entrepreneurship Lessons From the Entertainment Impresario – Smart Money Africa