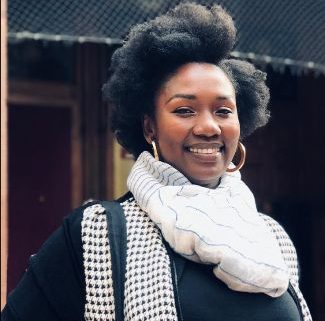 On the afternoon of 14th December, 2020, the FAWE Africa Alumni Association held their elections for the Alumni steering Committee. This committee tenure runs for three years as that of the FAWE Africa board. The elections were held virtually via Zoom as physical interaction was not possible owing to the Covid-19 pandemic.
Prior to the elections date, each FAWE National Chapter was requested to submit a list of two nominees and five voters to take part in the elections. Out of 34 chapters, nominees and voters were received from 15 National Chapters including Ethiopia, DRC, Zambia, Uganda, Kenya, Mali, Gabon, Burkina Faso, Senegal, Namibia, Zimbabwe, Rwanda, Togo, The Gambia, Sierra Leone and Madagascar. A total of 30 nominees were submitted from the National Chapters.
A total of 90 participants representing the 15 National chapters took part in the election process which was moderated by Ms. Julie Khamati, Programme Assistant/ FAWE Africa Alumni Coordinator. The newly elected steering committee is as highlighted below:
Alumni Representative to the FAWE General Assembly- Bridget Akurut, Uganda (East Africa)
Chairperson- Teta Kayitaba, Rwanda (Central Africa)
Vice Chairperson- Rossie Samibwa, DRC (Central Africa)
Organizing Secretary- Modou Lamin Jarjusey, Gambia (Southern Africa)
Treasurer- Isabella Ingabire, Rwanda (Central Africa)
Publicity Secretary- Stella Kromanson, Sierra Leonne (West Africa)
Resource Mobilization Secretary- Mwenya Shitima, Zambia ( Southern Africa)
While giving a vote of thanks, Teta Kayitaba (featured in image), the Chairperson elect emphasized that the FAWE Africa Alumni is made up of Africans and there is no need to side-line any alumni based on their language. She thanked everyone for participating in the election process and pledged to lead the Alumni to the best of her ability.
https://nileharvest.us/wp-content/uploads/2021/03/12b3eb27-4ff0-46ed-99c2-5c76bbd6fae4.jpeg
452
325
super-admin
https://nileharvest.us/wp-content/uploads/2020/11/logo.png
super-admin
2021-03-30 09:24:19
2021-03-30 09:24:19
FAWE Alumni convene to elect the Steering Committee – Forum for African Women Educationalists: FAWE