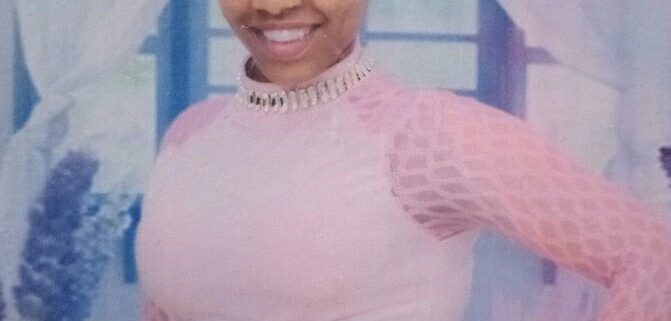 By FAWE Ethiopia team
Beamlak is a 20 year old girl who lives in Amhara regional state, Bahirdar city and one of the MCF FAWE – scholars' program beneficiary. She is a fifth cohort scholar who is pursuing her education at Tana Haik, one of the partner schools.
Before joining FAWE-Ethiopia Mastercard Scholarship Program, she used to prepare and sell Kollo (toasted grains) and Kita (baked kind of pancake) at the local drinking houses. To prepare these snacks, she would bend for long hours and walk long distances to sell. Through selling Kollo and Kita she has supported herself until grade 8.
She has been suffering from a disease scientifically known as L4, 5 symmetric disc bulge which causes bilateral moderate neural foramen stenosis and mild spinal canal stenosis. Her medical examinations recently showed that her previous income generation activity exposed her to the disease. Before her case was identified, she had been tested at different clinics in Bahirdar (testing for malaria, Orthopedic) and different medication was prescribed and administered but to no relief. She even tried physiotherapy at Felege Hiwot Hospital, which is a government hospital, for 12 days. It got worse through time and she decided to seek divine intervention by trying the holy water outside Bahirdar town. She stayed at the venue for 15 days but it didn't work.
She went back to Bahirdar from the holy water venue still in pain and tried out a different clinic. The doctor insisted that she does an MRI and the result shows that she had L4, 5 symmetric disc bulge. She was placed under medication for a month and asked to go back to the clinic after a month had elapsed.
Beamlak exhausted all her finances on medical examination and medication and further spent all of her housing support money provided by the MCF scholars program. She was dead worried on how to survive for the coming months. "Beside the financial insufficiency I faced, I was much stressed and worried about where to get support to survive." Though she had medical insurance of 1000.00 ETB dedicated to each scholar, her expense was much higher than the earmarked budget for the medical insurance. She was been forced to borrow to add on to the money used from her housing support from the program. For her to cover the medical expenses incurred, the MCF in collaboration with FAWE has planned to support scholars through Covid-19 response intervention. "I am supported with the remaining amount during the COVID-19 pandemic." She adds.
Today, she is in good health and said that if she wasn't a beneficiary of the Mastercard Scholarship program, it would be difficult to afford medical treatment. She thanks Mastercard Foundation and FAWE-Ethiopia for their support in bringing her health back during the COVID-19 period.
https://nileharvest.us/wp-content/uploads/2021/04/Beamlak-pic.jpg
860
671
super-admin
https://nileharvest.us/wp-content/uploads/2020/11/logo.png
super-admin
2021-04-19 23:26:46
2021-04-19 23:26:46
"FAWE-MCF scholars' program helped me to keep my health and support myself during the COVID-19 pandemic" – Forum for African Women Educationalists: FAWE